To shop for Engines and Additional Products click on our shop now button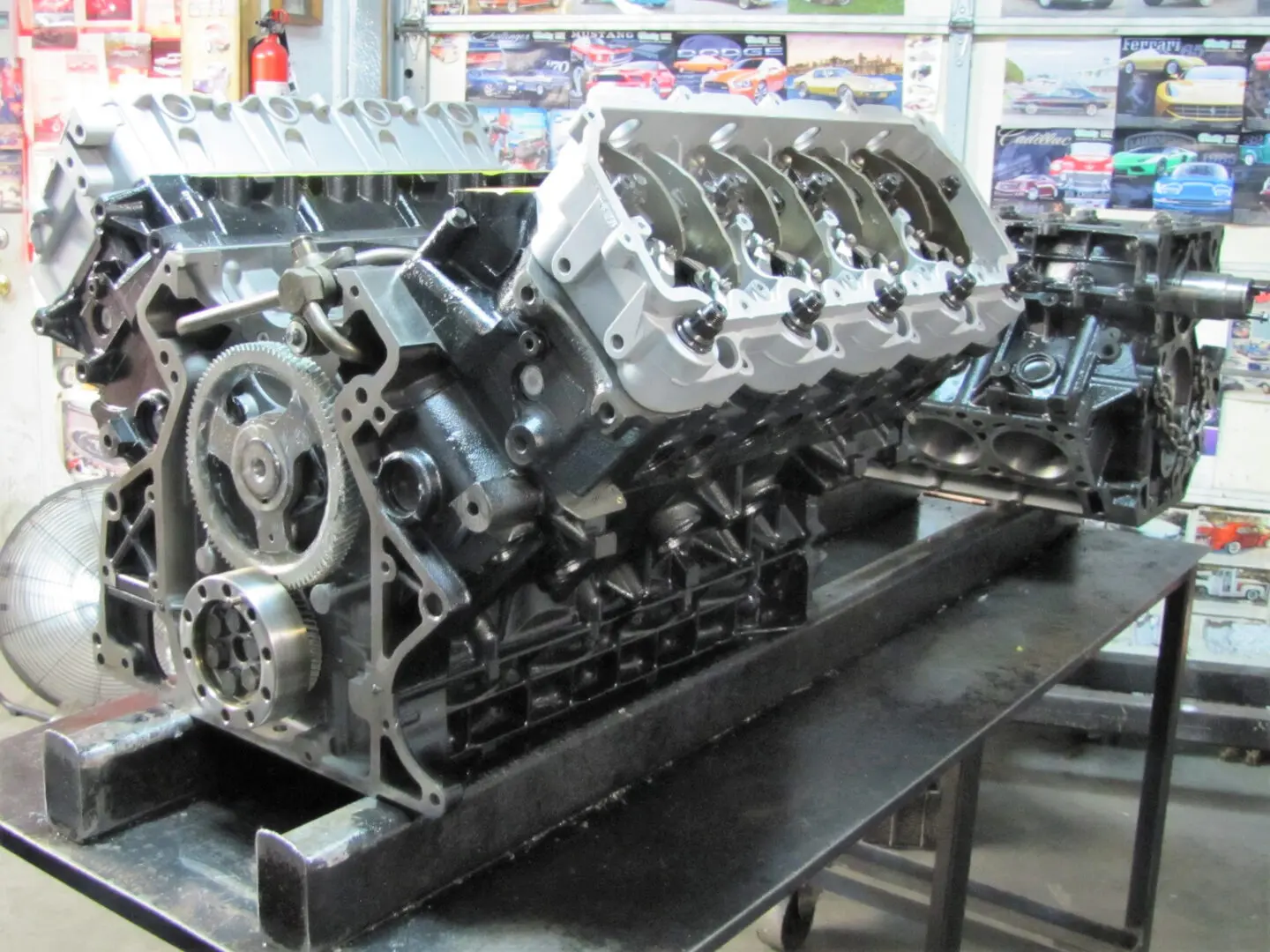 Asheville Engine has built a solid reputation as being the most recommended place to go when you need a Navistar International and Ford Powerstroke diesel engine.  All of our Navistar/Powerstroke diesel engines are built with new parts, a balanced crankshaft, connecting rods and piston sets by highly trained, experienced machinists and engine builders using American made parts.
Unlike other companies who want you to "Call for pricing", we make your decision easy by clearly posting all of our prices, including upgrades, on each of our engine pages. With the information that we provide, you can build your own engine, knowing exactly what the price will be.
Our lead time, from the time that you place your order to the time that your engine is shipped, is generally from 2 to 6 days.
International shipping is available. Asheville Engine is proud to say that our re-manufactured diesel engines are powering trucks in Canada, Australia, Guatemala, Denmark, Iceland and other countries around the world.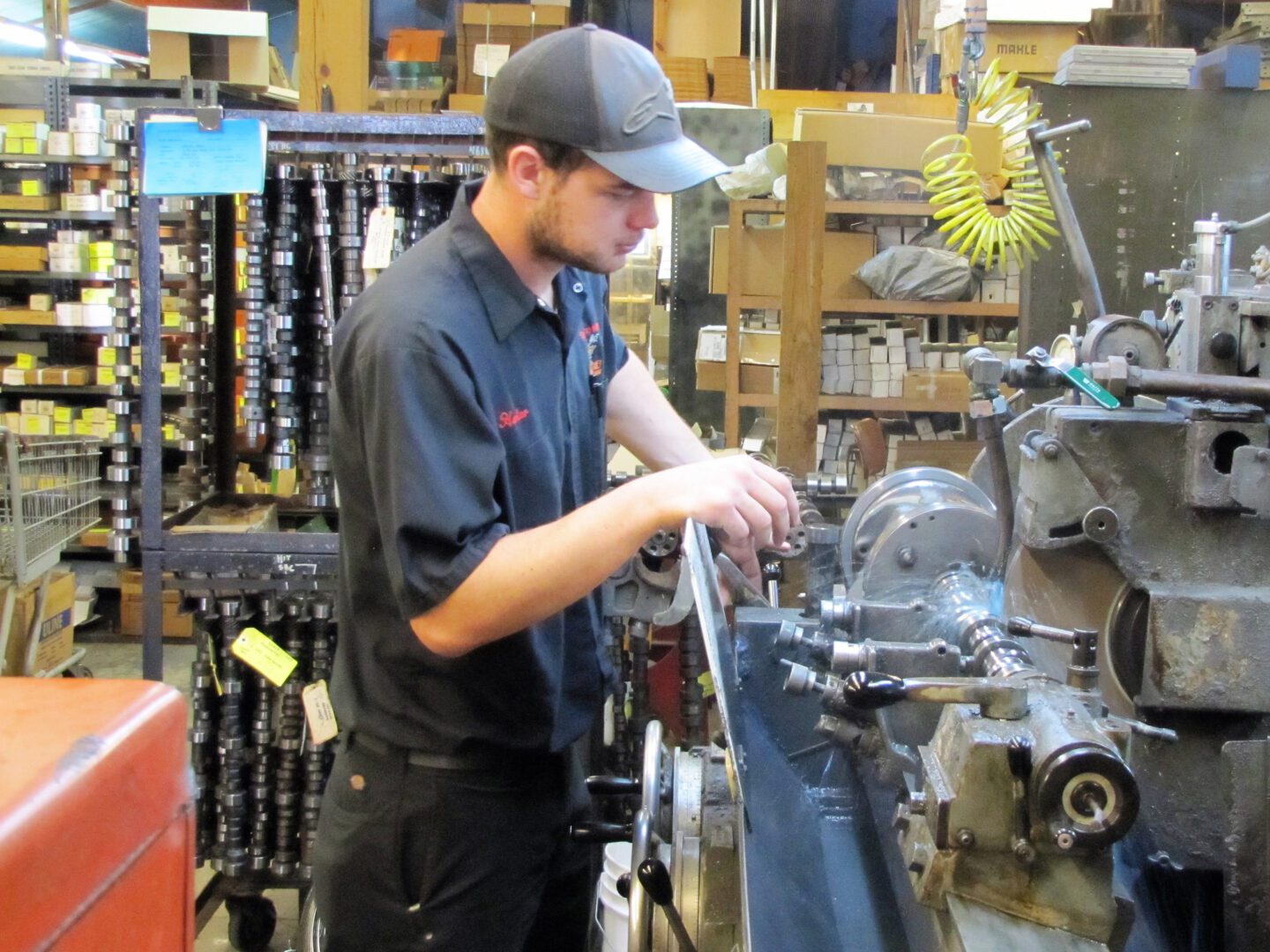 Our engine re-manufacturing process includes:
Full cleaning process, block is cleaned, all oil galleys and passages are blasted out and brushed cleaned.
Block is measured and honed to match rings. It is painted with high temp paint.
Both cylinder heads get magna-fluxed to check for cracks and then pressure checked.
Cylinder heads are re-surfaced (milled) on a CNC machine and a complete valve job is done including new guides and seals.
Rocker boxes are cleaned and sand blasted.
Crankshaft and Camshaft are measured and polished.
New Clevite bearings, new Mahle pistons, new roller lifters, new push rods are installed.
Victor Reinz Black Diamond head gaskets are installed.
Ford OEM Head Gaskets can be used upon request *additional charge for Ford OEM
All the factory cylinder head bolts are replaced with ARP Head Studs on the 6.0 Powerstroke and on the VT365 Navistar engine.
Please read this carefully:
We do not try to sell you the cheapest engine. We sell you the very BEST properly re-manufactured engine as inexpensively as anybody can build one.
By re-manufacturing only the Navistar International and Ford Powerstroke diesel engines, we stock fewer parts, we keep our overhead low, and we pass the savings on to you...and by building only Ford Powerstroke / Navistar engines, we are very good at what we do.
*Don't be fooled by lower prices! The money that you save may be due to other engine builders installing "used" internal parts which will reduce the over all life of your engine.
Some may tell you that they use all new parts but read their web sites carefully.
There is a huge difference between remanufactured and "refurbished" or "rebuilt". Remanufactured means that all of the machining is done and all of the wearable parts are replaced. Refurbished and rebuilt means that only the machining and parts that are necessary to fix the problem are done. In that case you are buying a used engine that has been fixed.